New Arrivals
Here you'll find a sampling of our new arrivals to the store. We're constantly adding new product to our shelves and it would be impossible to showcase everything here, but this area highlights some of our favorite newbies.


2013 Early Arrivals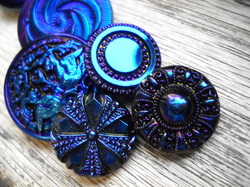 4 March 2013

The early days for 2013 have brought us some cool new (and not so new) offerings. We're proudly offering a massive assortment of vintage buttons in all shapes, sizes and colors. You have to visit to appreciate this collection - before it's gone.

We're proudly offering half strands of your favorite semi-precious gemstones. And an assortment of new leathers and leather tools are now gracing our shelves.
---
October's New Arrivals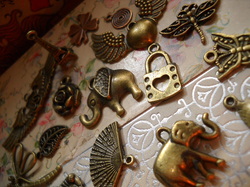 25 October 2012

Along with countless beads currently on display as part of our Trunk Show, we've received an assortment of new goodies for your beading pleasure. Bead Smith Kumihimo elements, parachute cord, binky beads, silver stamping elements and an assortment of new charms round out our new offerings.
---
Earrings Abound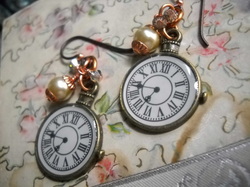 21 September 2012

There's no denying that The Mother Bead carries Northeastern Wisconsin's largest selection of beads, tools and findings, but we also carry an exclusive selection of custom and one-of-a-kind jewelry that you simply can't find anywhere else including a wonderful selection of earrings.
---
New Semiprecious Beads Abound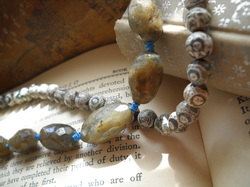 7th September 2012

We've acquired a massive collection of semiprecious beads in various shapes and sizes. These beads are now marked and finding temporary homes on our shelves but will fast be moving on to beading projects across Northeastern Wisconsin. Come in and claim your own amazing beads from this new assortment of labradorite, amazonite, turquoise, jasper, agate and more!
---
New Seed Beads Hit the Shelves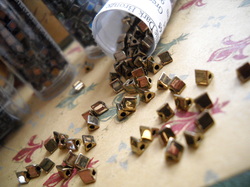 24th August 2012

We've just received a plethora of new seed beads in various shapes and sizes. Some highlights include these sharp triangle metallic beauties, a full line of heavy metal seed beads and an assortment of new delicas. We also have beefed up our inventory in the ever popular size 8 and 11's.
---
New Assortment of Czech Glass Beads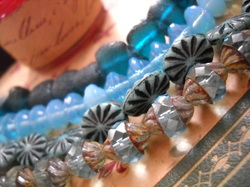 24th August 2012
So many styles and shapes. These aren't your basic beads by any stretch, these run the gambit from gorgeous to Gothic. Available in countless colors and designs, these are a must-see. We're sure to have a style and color palette to suit your needs.
---
Finished Jewelry Pieces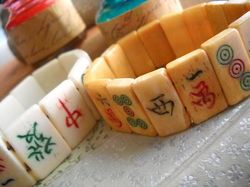 12th September 2012

You mustn't be a world class beader or a millionaire to look good. We carry many 'ready to wear' designs as well as one-of-a-kind pieces designed by our staff and instructors that are not only beautiful but won't burn up your pocketbook.
---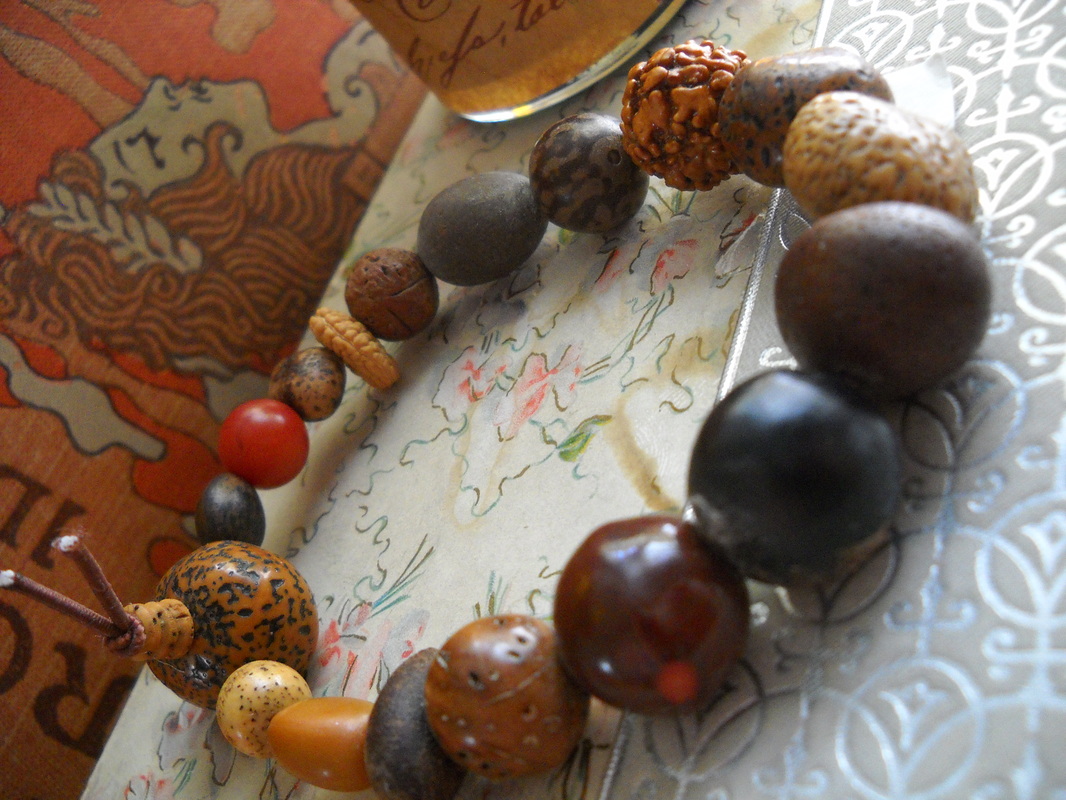 New Beads in Acrylic, Resin and More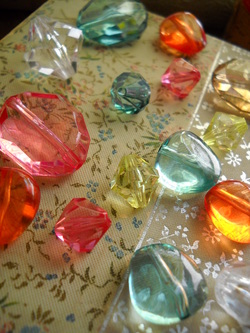 10th September 2012

The Mother Bead is always searching to bring you the best quality beads possible. We're proud to offer a collection of stunning acrylic crystals, highly durable and cost-effective silver coated resin beads (which are feather weight btw) and gorgeous floral designs that look as if they were just picked yesterday (and always will).
---