As the Holiday is fast approaching many of us are becoming increasingly busy.
If your anything like me, that doesn't keep you from your creative outlets. If anything, christmas is the time that we tend to pour ourselves into our projects, attempting to to come up with the perfect little handmade treasures for those we hold dear. There is no better time than the present to get out there with your creative expressions.
This winter the Mother Bead has great gift ideas ranging from Swarovski snowmen and Christmas trees to delicate angles for earrings, pendants and more.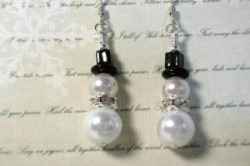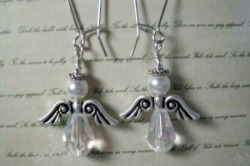 Feeling inspired? Come on in to our shop and make your holiday outfit shine! Not feeling up to making your holiday jewelry this year. We offer the option to have your designs made for you by one of our in-house designers. Your ideas made easy!